The following are select publications which might be of assistance to practitioners, parents, and support personnel.
Sensory Integration Treatment
This article was an early – although still very applicable article – highlighting how occupational therapy services should be coordinated with other treatment/educational approaches.
Rhyming Safety Stories
This article discusses research and the use of rhyming safety stories to help children on the spectrum understand the safety rules in a variety of situations.
Transitioning to College
This article discusses research on what is perceived as difficult or stressful when a student with an ASD transitions to college.
Stress and the University Experience for Students with an ASD
This article was one of the first published (2001) related to the difficulties that students with an ASD encounter when entering college.
Tara and staff at the Center for Pediatric Therapy have contributed to three AOTA (American Occupational Therapy Association) documents related to supporting individuals on the autism spectrum.  Preschool Years;  High School Years; and College Life.
Tara is the co-author of the SPM (Sensory Processing Measure), SPM-Preschool, and the upcoming SPM-Infants and SPM- Middle/High School versions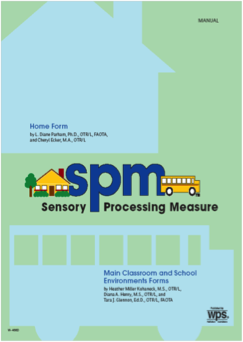 Sensory Integration Therapy
This article, published by the American Occupational Therapy Association, outlines the components of Ayres Sensory Integration Therapy.
Sensory Processing Measure – Use in School System Practice
This article illustrates how the SPM is supporting the effective work of occupational therapy practitioners in school-based practice.
SPM-Preschool Part 1
This article was the first in a two-part series which documented the reliability and validity of the SPM-Preschool in school-based practice.
Sensory Integration Global Network
This article discusses the creation of of SIGN (Sensory Integration Global Network) as a resource for occupational therapy practitioners internationally. Tara was a founding member of SIGN and presented the formation of this organization multiple times to international audiences.
Tara is the author of the following topics in the upcoming Autism Encyclopedia (edited by Fred Volkmar): Ayres Sensory Integration; The Sensory Integration and Praxis Tests (SIPT); The DeGangi-Berk Test of Sensory Integration; The Test of Sensory Functions in Infants; The Sensory Processing Assessment; and the Evaluation of Sensory Processing. This information will be available when published.